Ken Tam Photography Blog
I am a photographer... not writer...
Aug 02, 2014
by
Ken Tam
— last modified Aug 02, 2014 07:24 AM
by
Ken Tam
— last modified Aug 02, 2014 12:18 AM
38 x 90cm kinda stripbox with grid(umbrella style), I still love and want to bring my 30 x 140cm real strip box... but we need ultra light equipments for low budget works.
The pole of this box is reinforced with fiber pole in the curve area... seems it will not east to break in a normal fall. :D
Shutter release cable (when use the receiver alone, no need battery) and also a 2.4G long range wireless shutter release with the transfer(both feed with 2x aaa battery)... with self 3sec. photo shooting... one stone two bird is always good gear for ultra light photography ;)
You know I use wireless shutter release a lot when work solely, let see this old blog post and you will see my old wireless shutter release... that antenna make me difficult to put it back to pocket and may slow me down... lets upgrade it.
Review? No No... I normally just show the gears that I selected / after tested... never write review.
So now the SDU Ultra Light lighting kit will be included:-
1 Jinbei DC-600 Pack + Battery

1 standard head + cable / 1 ring flash head

1 standard head + cable (with my DIY mod)

1 85

umbrella

type indirect octa box

1 38 x 90

umbrella

type indirect softbox with grid

2x 6fts 4 sections light light stand

2x Phottix Ares transfer
1x Phottix Ares receiver
1x small handheld reflector
All in a lightweight duffle roller bag.
This kit can be easy to expand to a 3 light setup by carry one more Phottix Ares receiver + Speedlite + Light stand.
Why not just use speedlites?
None modeling light

Less power
Slow recycle time
3 set of speedlite with external battery is not that light
Easy over heat and stop working
Shit light quality
Inconsistency power output, except you wait long enough for them to recycle
...
Why no backup?
We have 3 now 4 set DC-600, 5x DC-600 battery, 5x lightweight light stand, 4 sets Phottix Ares... when the budget allowed... we will sure bring backup :D
Jul 30, 2014
by
Ken Tam
— last modified Jul 30, 2014 11:18 PM
Today is quite busy... doing some estimate of equipments for upcoming art nude shoot at Hong Kong, Finally I ordered another umbrella stripbox with grid (although I already got TWO 30x140... but they may not suit this assignment), and some other equipments.
Take photo is just small part of my job ;)
by
Ken Tam
— last modified Jul 30, 2014 02:48 AM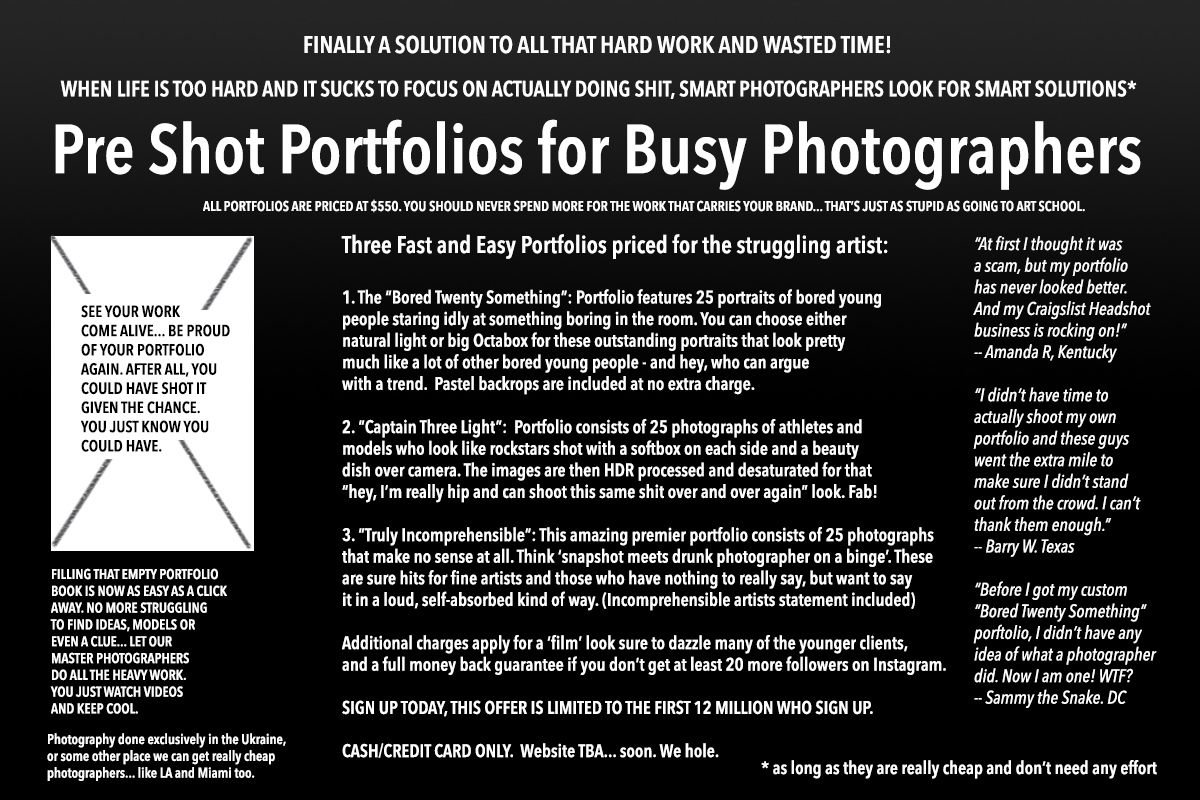 LOL then cry... :(
by
Ken Tam
— last modified Jul 30, 2014 01:53 AM
Single Light Self Portrait Photography
Jul 28, 2014
by
Ken Tam
— last modified Jul 28, 2014 06:37 AM
Today's Sunrise
Jul 27, 2014